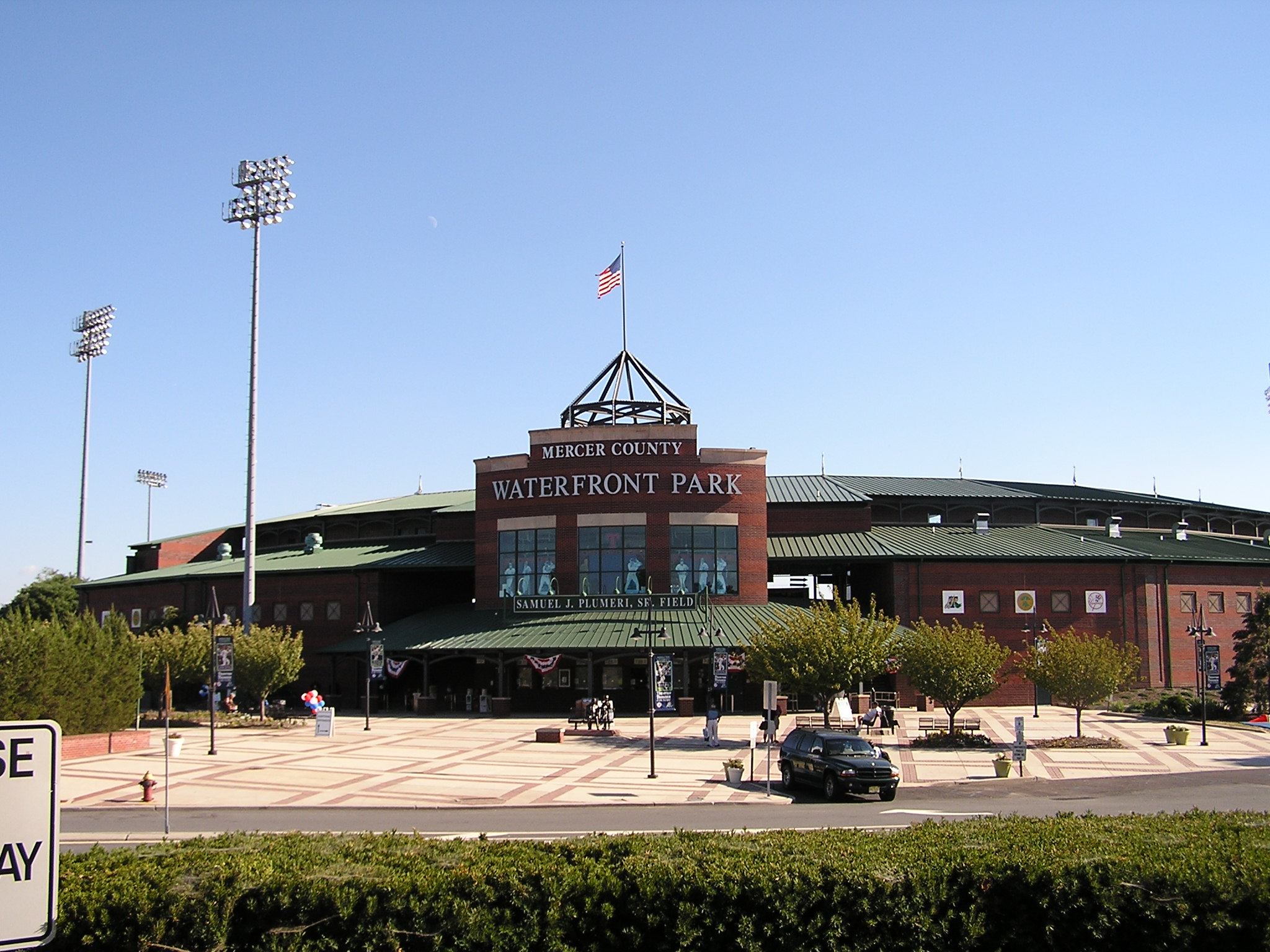 TEAM ::: TRENTON THUNDER
LOCATION ::: TRENTON, NEW JERSEY
MY FIRST VISIT ::: AUGUST 21,1994
OPPOSING TEAM ::: NEW HAVEN RAVENS
LEVEL ::: EASTERN LEAGUE 'AA'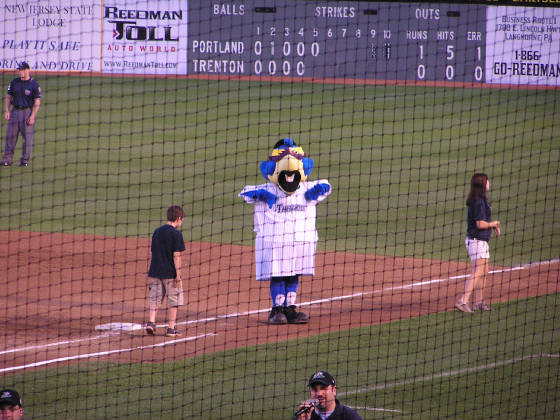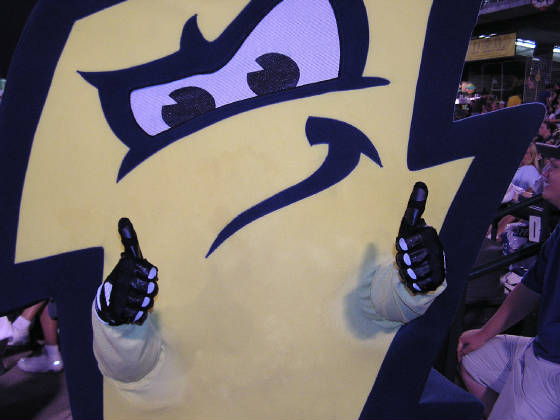 RATINGS
BALLFIELD :: A
SCOREBOARD ::: B+
FOOD ::: C
FACILITIES ::: A
MASCOT ::: B+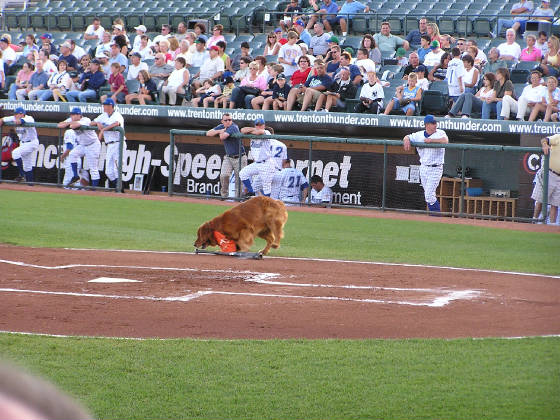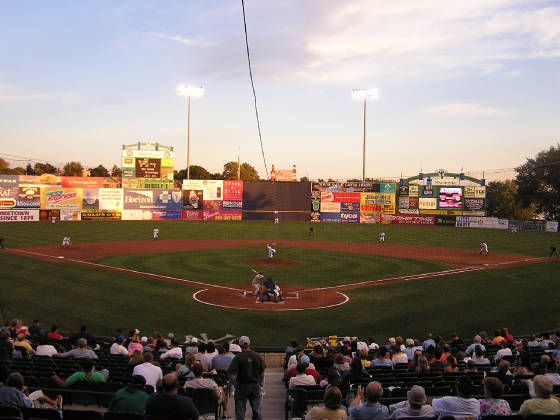 MY TAKE ON THE PARK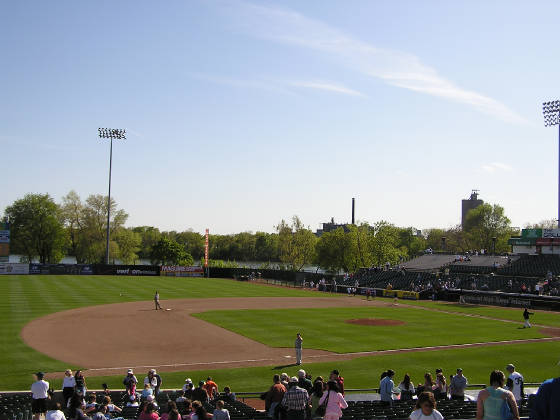 SINCE 1994 FANS HAVE PACKED WATERFRONT PARK SO IT CAN NO LONGER BE SAID "IF YOU BUILD IT THEY WILL COME" IT IS IF YOU KEEP WORKING HARD YOU WILL BE REWARDED BY SELL OUT CROWDS DAILY. THE STAFF AT WATERFRONT PARK WORKS VERY HARD TO KEEP THE PLACE VERY LIVELY AND CLEAN. FOR THE AMOUNT OF PEOPLE THAT WALK THROUGH THE TURNSTILES HERE, THIS PLACE AFTER 10+ YEARS STILL LOOKS BRAND NEW.
WHAT HAS MADE THE "THUNDER" EXPERIENCE SO MUCH BETTER ARE ALL OF THE IMPROVEMENTS OVER THE YEARS TO THE AREA. A TUNNEL AND LARGER PARKING LOTS HAVE BEEN ADDED TO MAKE A TRIP TO TRENTON MUCH LESS STRESSFUL.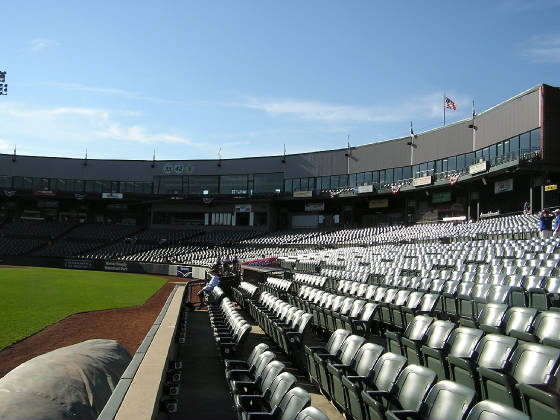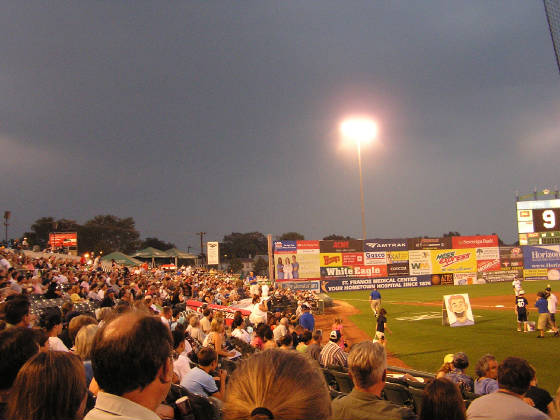 ONCE THROUGH THE TURNSTILE A WALK UP A STAIRCASE BRINGS YOU TO THE SPACIOUS OPEN AIRED CONCOURSE WHERE YOU CAN SEE THE GAME WHILE ON LINE FOR A HOT DOG. WALKING INTO THE SEATING BOWL THERE ARE TWO SECTIONS SEPARATED BY A SMALL WALKWAY. WHAT ALWAYS SEEM LIKE EMPTY GARBAGE CANS ARE AT THE END OF EVERY AISLE FOR GAME DAY BOTTLES AND WRAPPERS. ONCE TO YOUR SEAT YOU WILL NOTICE THAT THE GREEN SEATS HERE ARE EXTREMLY COMFORTABLE. THEY ARE VERY WIDE TOO WHICH MAKES THE GAME THAT MUCH MORE ENJOYABLE.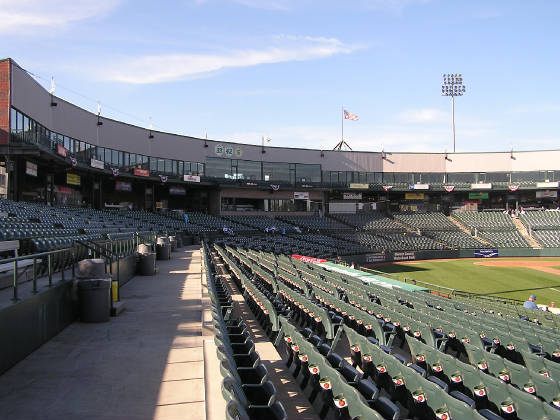 FOR A SEATING TIP, SIT ON THE 3RD BASE SIDE. THE VIEW ESPECIALLY IN THE SPRING MONTHS OF THE RIVER THAT RUNS PAST THE PARK MAKES FOR A GREAT VIEW. IN THE MONTHS OF MAY AND JUNE YOU CAN SEE A LOT OF ACTIVITY ON THE WATERFRONT RIGHT FROM YOUR SEAT. IF YOU ARRIVE TO THE GAME EARLY ENOUGH YOU CAN TAKE A WALK DOWN TO THE RIVER. THERE IS AN OFFICE COMPLEX RIGHT NEXT DOOR TO THE PARK WHICH HAS A WALKWAY WHERE YOU CAN SPEND SOME TIME BEFORE THE GAME.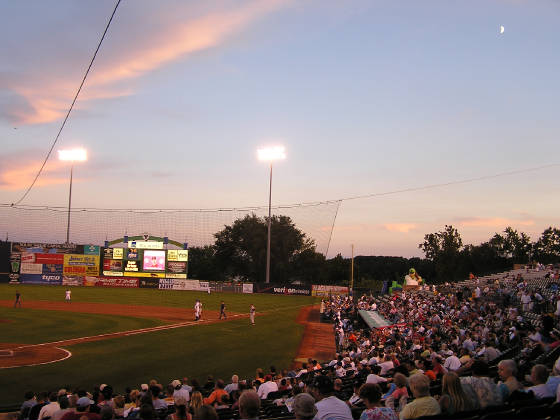 A TRIP TO TRENTON IS ALWAYS A GOOD TIME, JUST NOT ONE IF YOU THINK OF IT LAST MINUTE. TICKETS SELL QUICKLY HERE, EVEN THOUGH PEOPLE ARE NOT TURNED AWAY THIS IS NOT THE PLACE TO GO TO SPREAD OUT .. FORTUNATELY THERE IS NOT MUCH OF A NEED TO DO THAT SINCE THE SEATS ARE WIDE ENOUGH.
MORE THAN ANYTHING, TRENTON IS A GOOD PLACE TO SEE THE BEST LEVEL OF BASEBALL (IN MY OPINION) AT A DECENT PRICE. PRICES ARE A LITTLE HIGHER HERE THAN MOST OTHER PLACES BUT YOU REALLY GET YOUR MONEY'S WORTH. PLUS, WHERE ELSE CAN YOU SEE A DOG AS A BAT BOY IN THE FIRST INNING?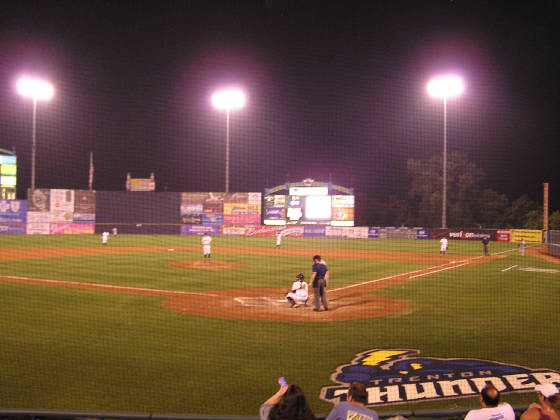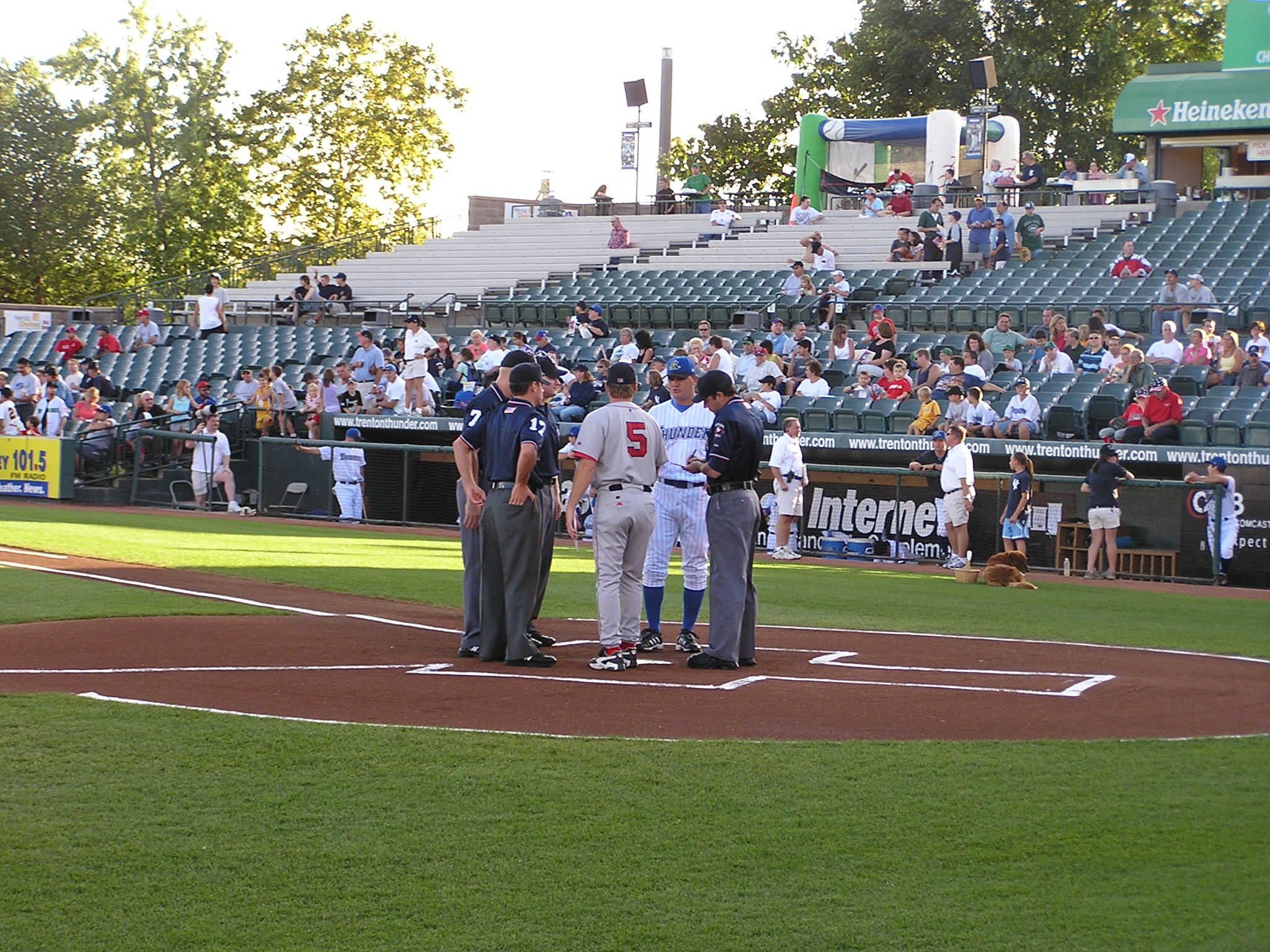 THE LINE UPS
NEW HAVEN MANAGER :::
14 PAUL ZUVELLA

TRENTON THUNDR MGR :::
10 TOM RUNNELLS

NEW HAVEN RAVENS
1 LaMar Rogers 2b
11 Billy White ss
25 Frank Bozick dh
23 Bryan Kosco 3b
29 Angel Echevarra rf
32 Greg Sparks 1b
24 Mike Case cf
6 Bruce Chick lf
34 Will Scalzitti c
21 Rod Padrizia p
15 Jake Vivano LP
4 Quinton McCracken pr / cf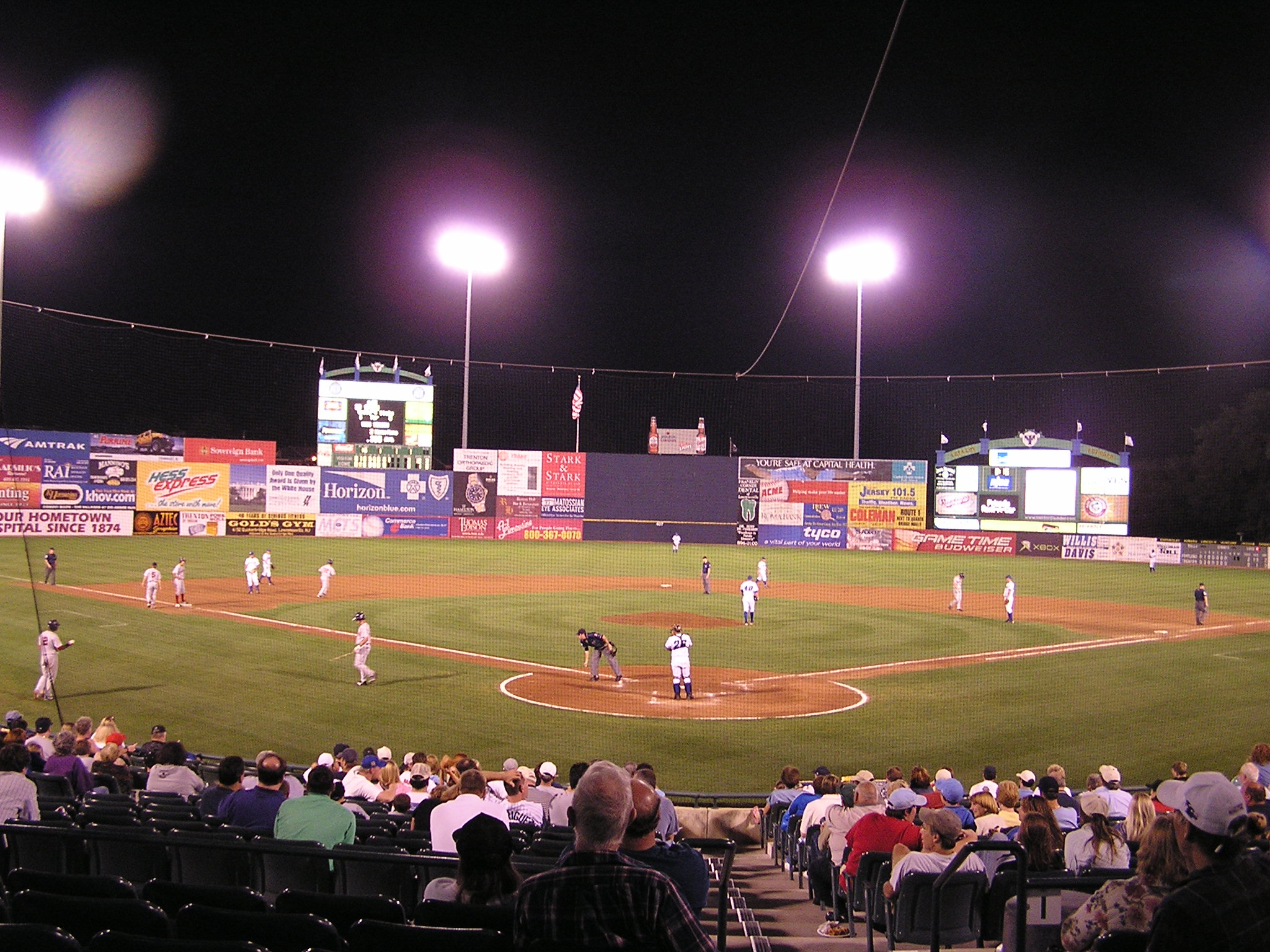 TRENTON THUNDER
18 Tarrick Brock lf
17 Evan Pratt 2b
9 Dean Decillis dh
19 Mike Rendina 3b
29 Tim McConnell c
24 Justin Mayshore cf
12 Darren Milne rf
25 Joe Delacari 3b
13 Kirt Mendenhall ss
16 Brian Edmonson p
30 Mike Guilfoyle p / WP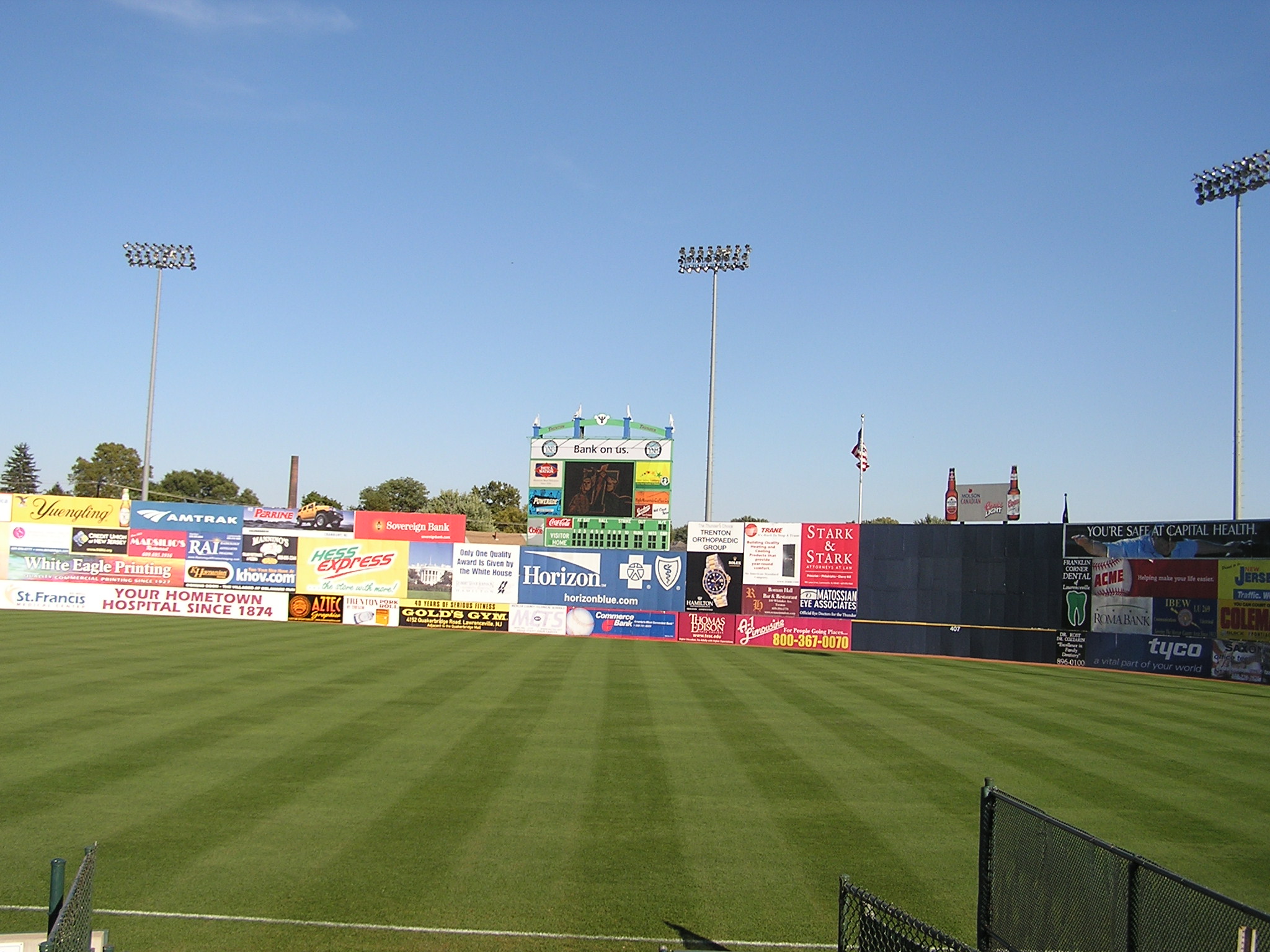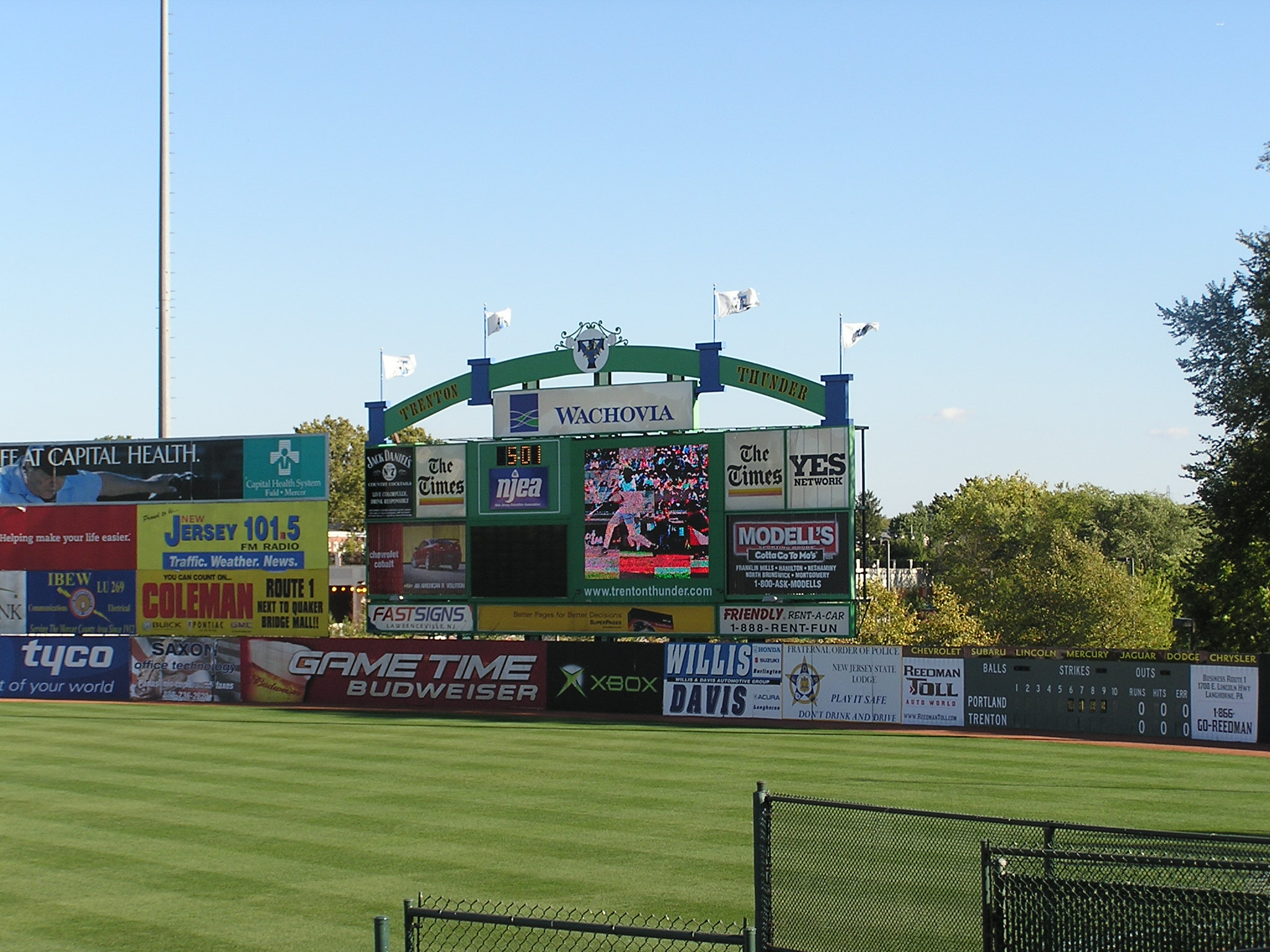 NEW HAVEN RAVENS 000 011 041 7 13 1
TRENTON THUNDER 202 120 001 8 13 1
TIME ::: 2:50
ATTENDANCE ::: 6,976
WEATHER ::: SUNNY, WARM
LF: 330 CF: 407 RF: 330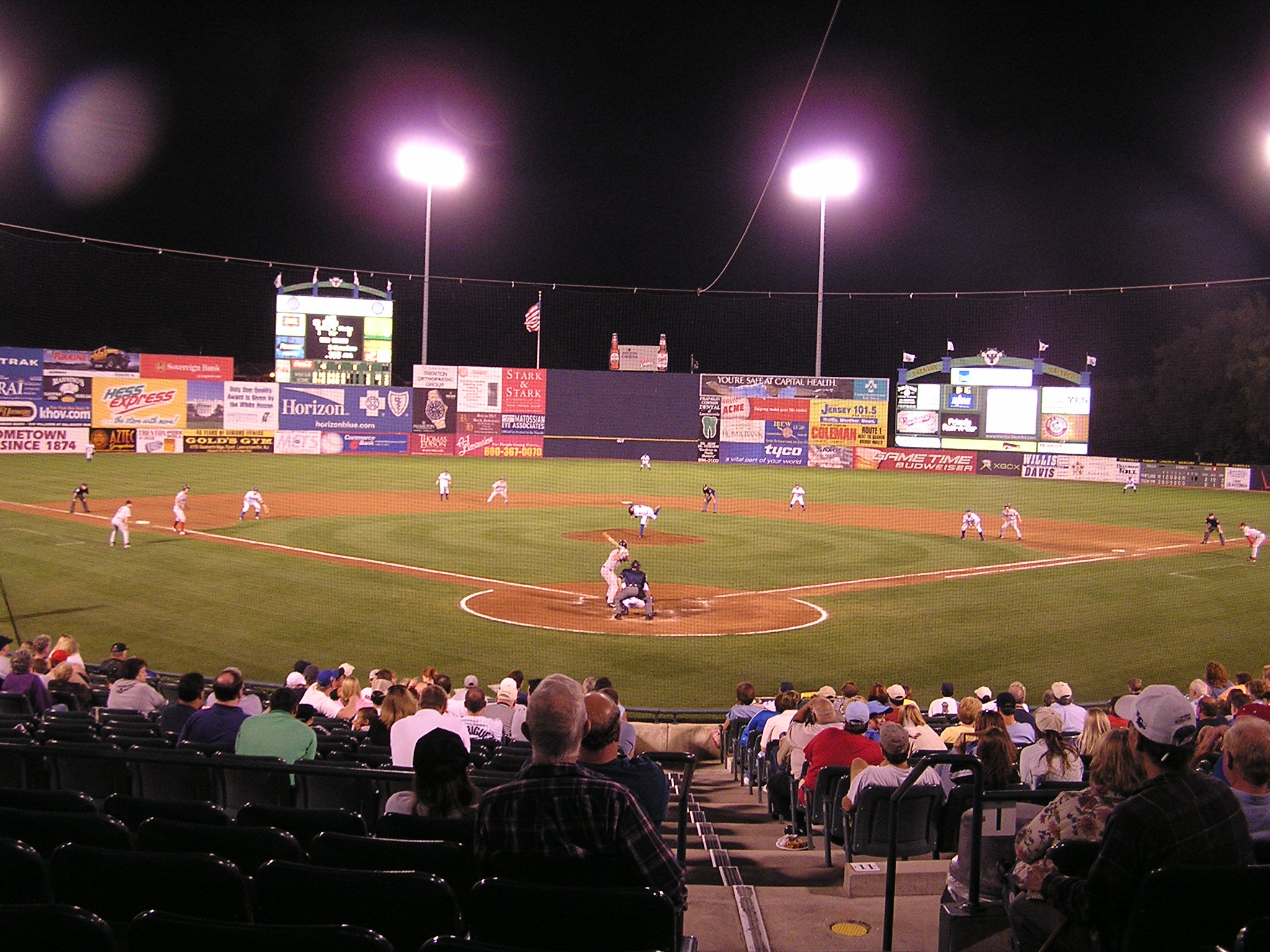 SEND ME AN E-MAIL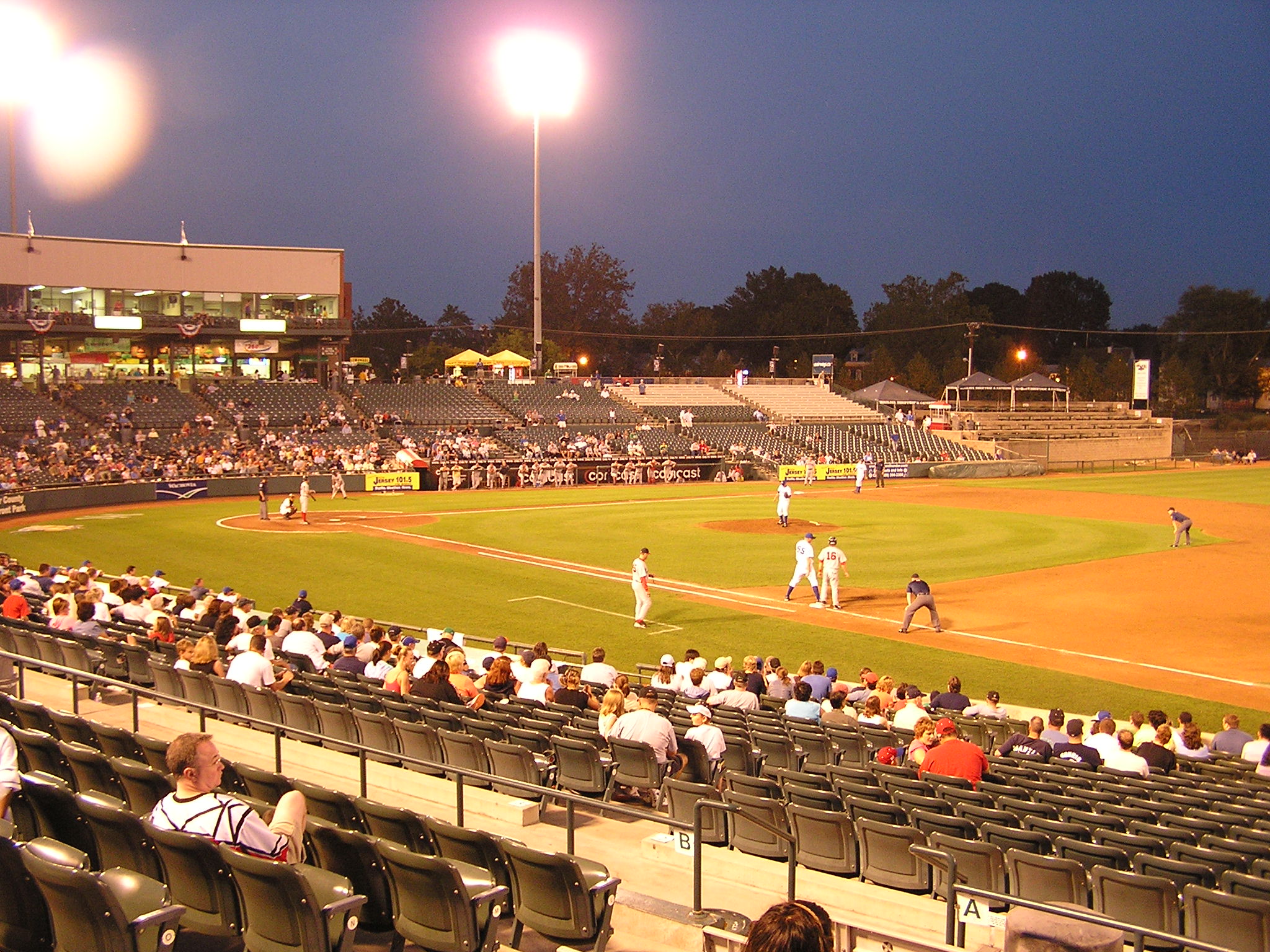 LINKS
The Official site of the Trenton Thunder
Trenton weather from WEATHER.com
Site last updated:::

© 2000-2012 UNCLE BOB'S BALLPARKS
I AM IN NO WAY AFFILIATED WITH ANY OF THE TEAMS ON THIS PAGE ... THIS PAGE IS MEANT FOR INFORMATION PURPOSES ONLY.